What is Hydroquinone? How does it Brighten Skin?
It appears since time began that people have attempted to lighten their skin. As far back as 200 BCE, the Egyptians, Romans and Greeks were mixing potions of honey and olive oil and making white lead masks to brighten their skin. 
Hydroquinone is a current product used to lighten skin, especially problem areas such as age or liver spots, freckles, and also, melasma. Basically any skin condition that is hyperpigmented. 
It has been approved by the FDA for usage and usually requires a prescription for administering though you can buy over the counter at a lesser dosage. As a topical lightening agent it prohibits interfering with melanin production by the melanocytes. 
ZO medical grade skincare products administer the right grade to their skin brightening products for effective and speedier results, such as found in their Pigment Control Creme'4% HQ.
1. ZO recommends a thorough cleansing regimen to prepare the skin. This three step program cleanses, exfoliates and balances the skin, preparing it to receive and absorb the hard working ingredients in the ZO line.
2. Layer and combine ZO Skin Health Daily Defense (a retinol serum), ZO Skin Health Growth Factor Serum (which has humectants to retain moisture in the skin)  and ZO Skin Health Vitamin C 10% Self Activating (with a Vitamin C stabilizer) for an overal holistic approach to healthy skin care. 
3. And at night apply either the ZO SKin Health Retinol Skin Brightener 1% or if you want to tone down the retinol a bit, try ZO Skin Health Wrinkle + Texture Repair with 5% retinol. 
ZEIN OBAGI, MD – Researcher. Innovator. Author. Educator.
• World-renowned dermatologist
• Founder and medical director of ZO Skin Health, Inc.
• Author, Obagi Skin Health Restoration & Rejuvenation (1999) and The Art of Skin Health Restoration & Rejuvenation: The Science of Clinical Practice (2015)
ZO PIGMENT CONTROL PROGRAM + HYDROQUINONE
An all-encompassing system formulated to help treat hyperpigmentation, severe texture damage, sun damage, and general skin health restoration.
GENTLE CLEANSER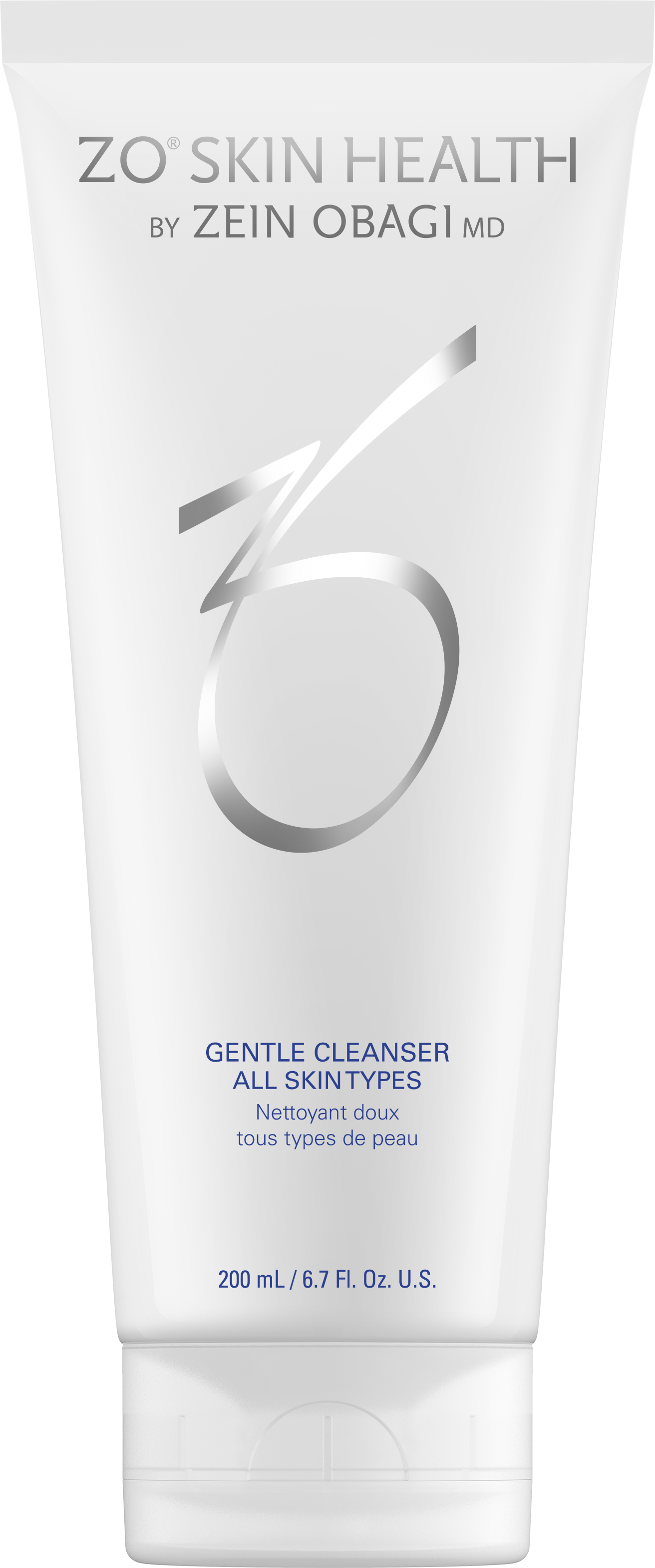 For all skin types. The Gentle Cleanser is designed to remove impurities and leave the skin feeling refreshed, clean, and hydrated. This is a classic for skincare solutions in Loveland.
Benefits
Helps remove makeup
Deep cleans skin to remove oil and impurities
Helps promote hydration and leaves the skin feeling refreshed
EXFOLIATING POLISH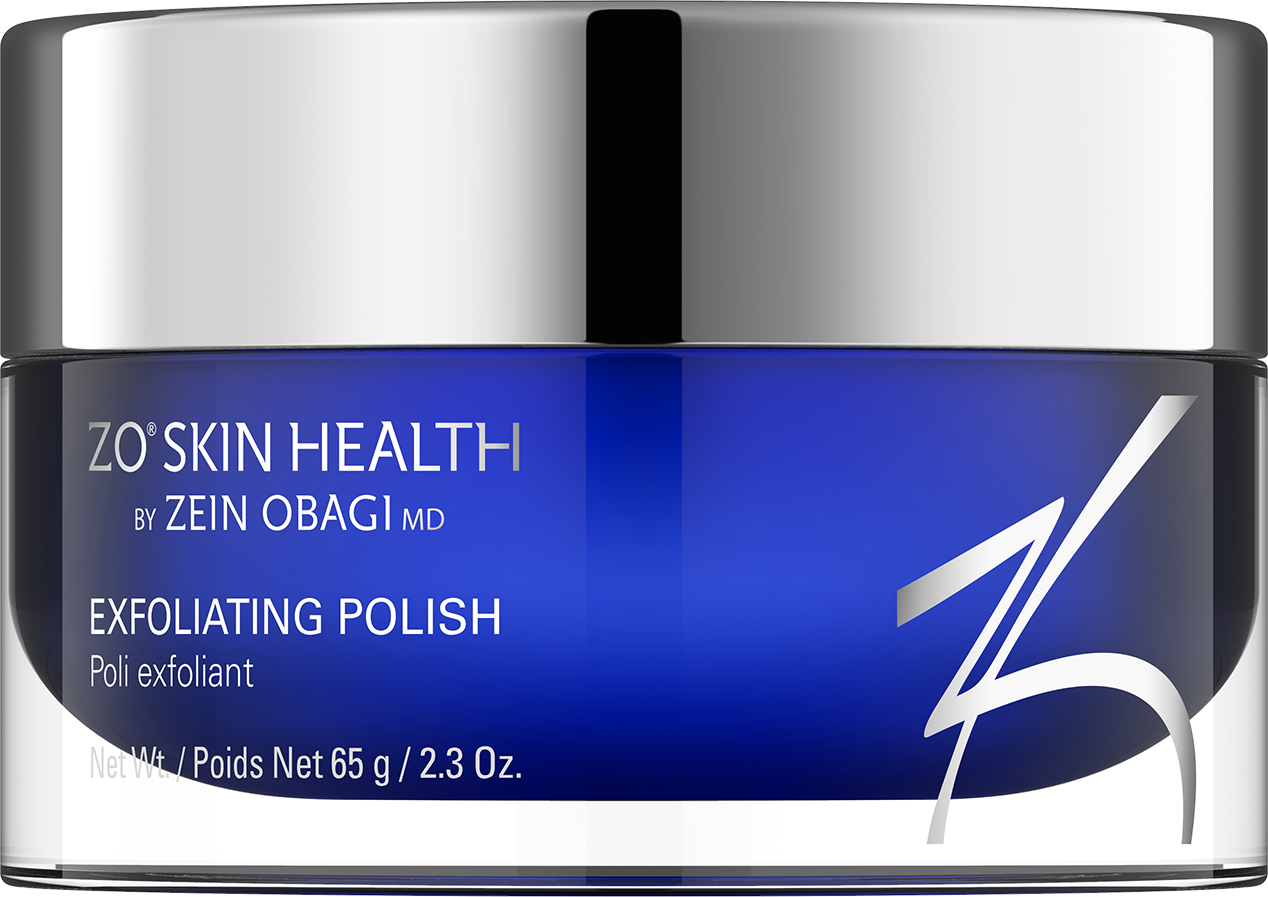 Magnesium crystals exfoliate dead skin cells to create a clear, smooth, and even-toned complexion. Named one of the 6 Best Face Scrubs to Exfoliate Your Way to Smooth Skin – Good Housekeeping Institute Beauty Lab
Benefits
Magnesium crystals provide exfoliation benefits
Instantly polishes skin to restore a smoother texture and healthy glow
Removes dead skin cells to prevent clogged pores
COMPLEXION RENEWAL PADS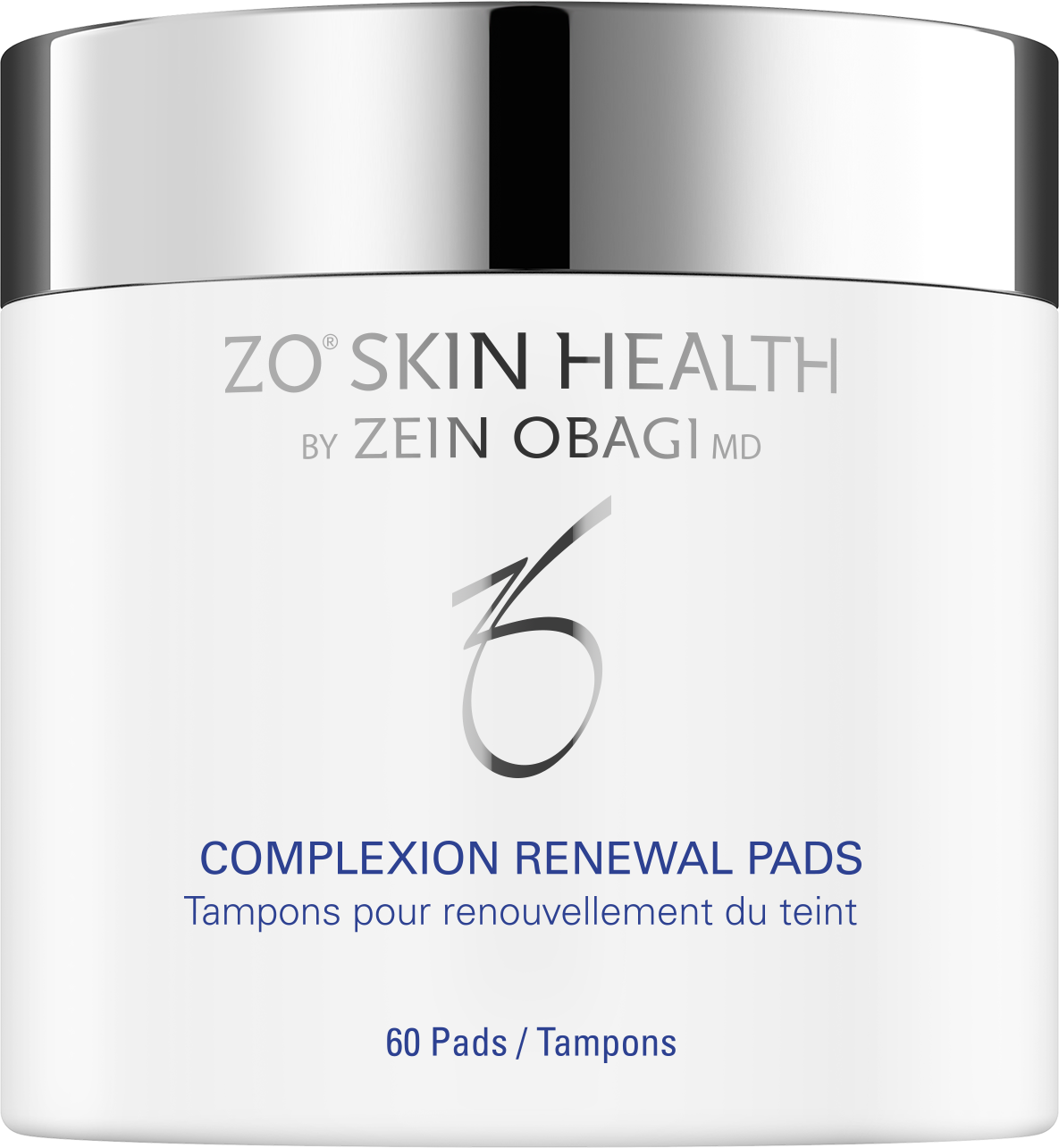 These moistened pads help minimize surface oil and exfoliate pore-clogging dead skin cells and dirt.
Benefits
Dual-action exfoliation removes dead skin cells to prevent clogged pores
Reduces oiliness and minimizes surface oil
Calms and soothes irritated skin
DAILY POWER DEFENSE

A powerful antioxidant serum designed to improve the appearance of lines and wrinkles and promote overall skin health.
Benefits
 Provides antioxidant protection to combat the appearance of free-radical damag
Helps tighten and firm the skin
Promotes skin health
PIGMENT CONTROL CREME HQ 4%
Available only by prescription, Pigment Control Crème 4% HQ is a highly potent Rx bleaching solution that gradually lightens and inhibits hyperpigmentation by altering the natural processes that cause cell damage. Specifically created to help even skin tone by slowing melanin production, it dramatically reduces the appearance of chloasma, melasma, freckles, and sun damage.
Benefits
Gradual skin bleaching of hyperpigmented skin conditions – chloasma, melasma, freckles, and other unwanted hyperpigmentation
Helps reduce irritation associated with hydroquinone
Hydrates newly exposed skin
PIGMENT CONTROL + BLENDING CREME HQ 4%

Formulated specifically to be used with tretinoin. Contains 4% hydroquinone, which is used for the treatment of pigmentation.
Benefits
Helps even skin tone
Helps optimize the delivery of active ingredients
Helps reduce irritation associated with hydroquinone
Hydrates newly exposed skin
Come in to Mad Peaches for a skin consultation and to stock up on your skin care product needs!